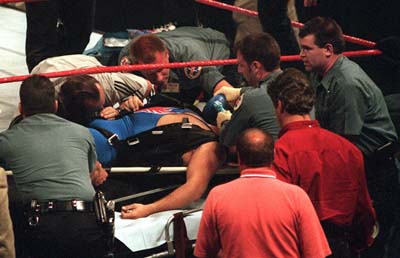 World Wrestling Entertainment wrestler Owen Hart, 33, of Calgary, Canada, is worked on by paramedics after being critically injured Sunday, May 23, 1999, when he fell 50 feet into the ring as he was lowered from a rope from the roof of the Kemper Arena, in Kansas City, Mo. Hart, who wrestles under the nickname, "Blue Blazer," was given CPR in the ring in front of the soldout event and then taken to a nearby hospital. The hospital did not immediately release his condition.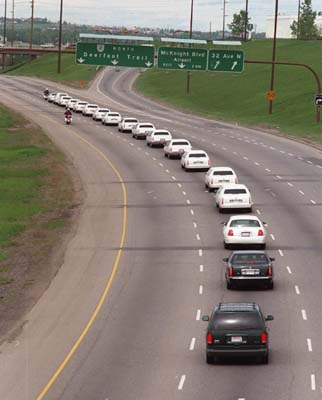 White limos make their way in a motorcade to the funeral for Owen Hart.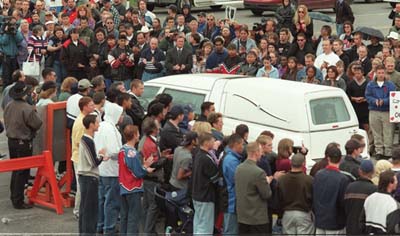 Fans clap as the hearse passes through the crowd for the funeral for Owen Hart.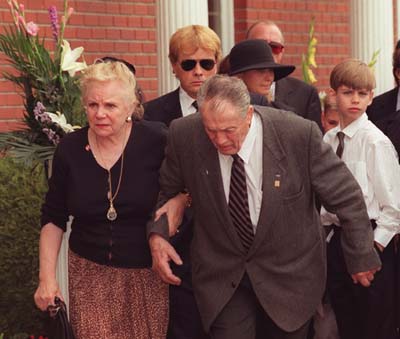 Stu Hart is escorted into the funeral home.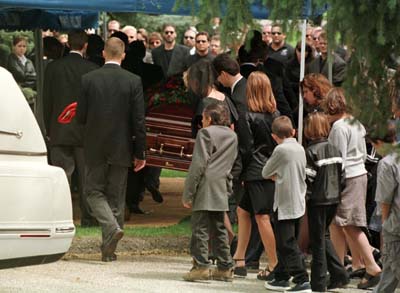 Owen Hart's widow Martha (center, black veil) and family members follow the casket from the hearse at the cemetary in Calgary.
Six Hart brothers carry the casket of their brother Owen Hart to his gravesite in Calgary on May 31, 1999. Professional wrestlers from across North America attended the funeral.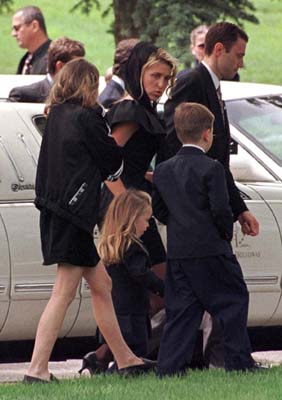 Owen Hart's widow, Martha, centre, looks to her son Oje, second from right, and daughter, Athena, third from right, as they walk to gravesite of Owen Hart.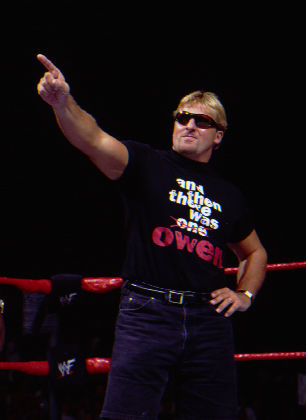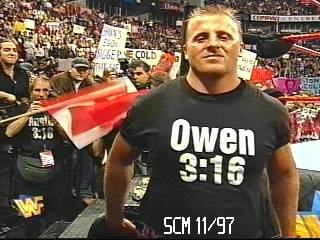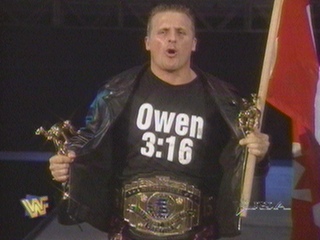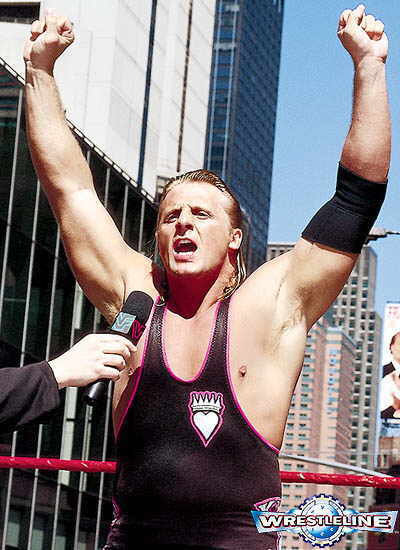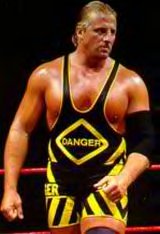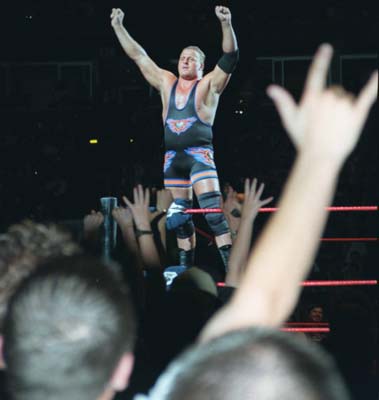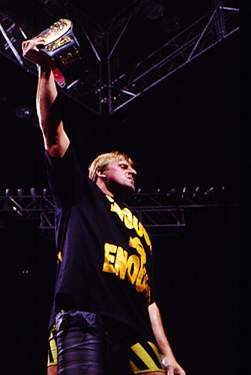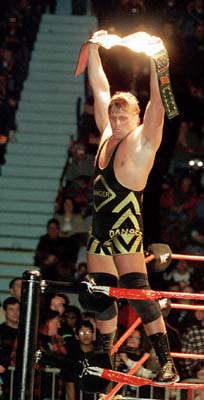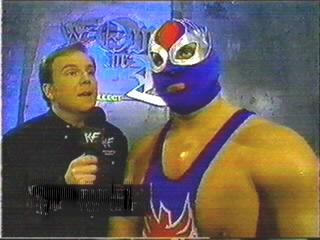 The very last picture of Owen Hart, The Blue Blazer, that was taken in an interview right before his match at Over The Edge.